20,000 call on Microsoft to save 400 million PCs
FOR MORE INFORMATION:
Lucas Rockett Gutterman, Designed to Last Director, 347-466-9947, [email protected]
Mark Morgenstein, Media Relations Director, 678-427-1671, [email protected]
NEW YORK — Up to 400 million of the 1 billion Windows 10 devices in use will soon lose support from Microsoft. On Tuesday, PIRG delivered 20,000 petition signatures to the company calling for Microsoft to extend that support.
"Microsoft abandoning Windows 10 could cause the obsolescence of more computers than any single action ever," said PIRG's Designed to Last Campaign Director Lucas Rockett Gutterman. "Microsoft needs to rethink this decision and continue providing security updates for the millions of  people who can't upgrade their computers, for the sake of both their finances and the environment."
Some 40% of PCs in use can't upgrade to Windows 11, which means that when Microsoft stops providing security updates for Windows 10 in 2025, those computers will either be insecure or pushed into the waste stream. Given that only 25% of electronic waste is recycled according to the EPA, most of those computers will end up in landfills.
The petition, addressed to Microsoft CEO Satya Nadella, reads in part, "Microsoft's decision to stop supporting millions of functional computers in our hospitals, businesses, and homes is a raw deal for customers who expect their expensive devices to last. All software reaches a point at which it's no longer supported, but when the consequences to our environment are this large we shouldn't accept it."
Microsoft has set ambitious environmental goals, but the impact of this one decision threatens to derail its progress The manufacturing of these hundreds of millions of devices has already resulted in some 46 million tons of climate pollution, equivalent to adding 9 million cars on the road for a year.
Microsoft has extended support for older operating systems in the past. Windows XP users received security updates for 13 years, and even then, when support ended, it still worked on 30% of computers worldwide. Upon its release, Windows 10 was largely "backwards compatible," meaning that most older computers were able to run the new operating system when Microsoft ended support for their existing Windows systems.
"Given these past actions of Microsoft, it's surprising that the company is forcing the transition to Windows 11. Not only is this bad for consumers, it's also bad for the planet, since the outdated computers will add to our growing piles of toxic e-waste," concluded Gutterman.
PIRG's Lucas Rockett Gutterman at Microsoft headquarters in Richmond, WA attempts to deliver 20,000 petition signatures. (Ultimately delivered electronically.)
Tell Microsoft: Don't leave millions of computers behind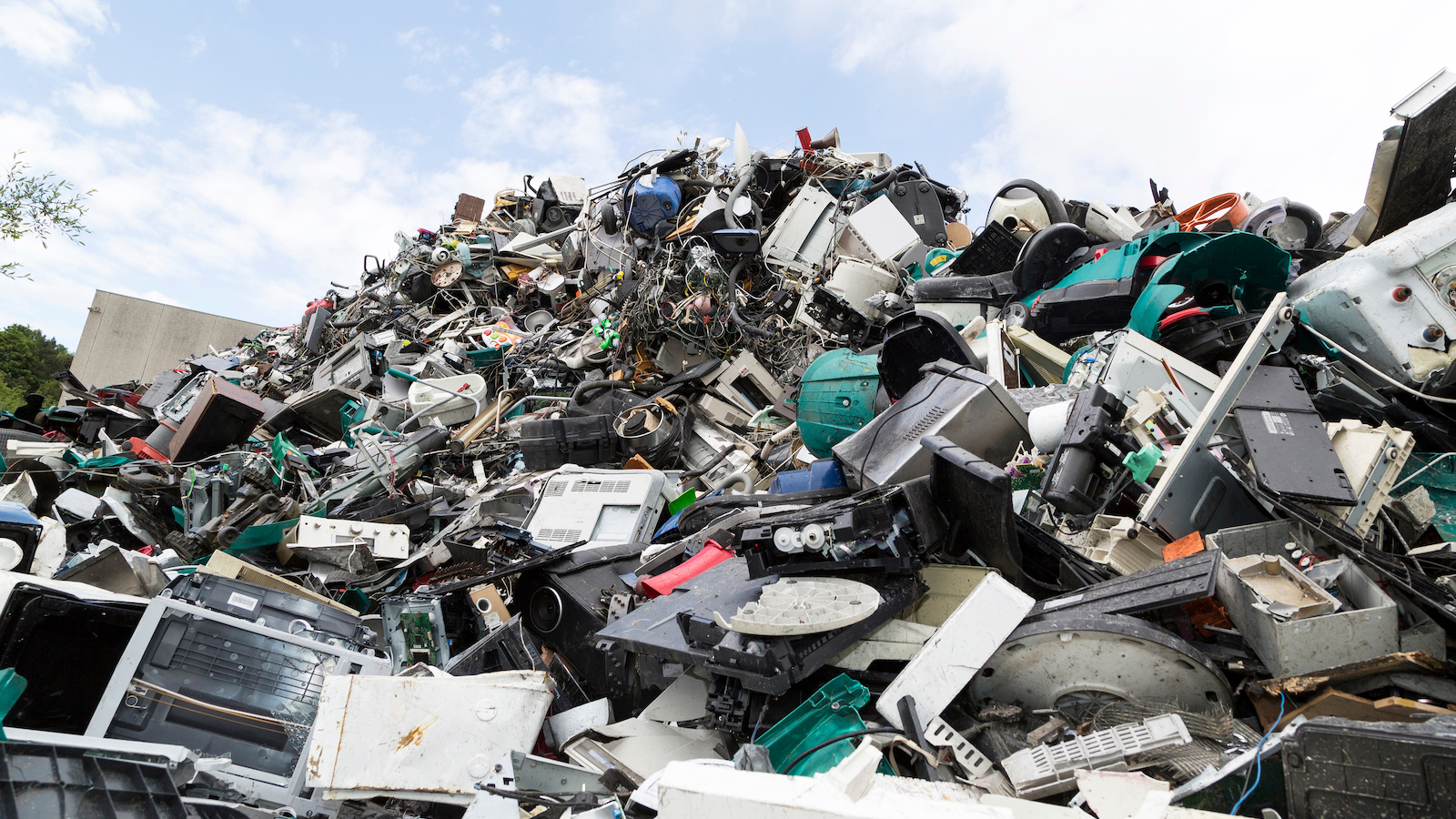 Tell Microsoft: Don't leave millions of computers behind
Microsoft's decision to end support for Windows 10 could cause the single biggest jump in junked computers ever. Tell Microsoft: Don't junk millions of computers.
Take Action
Topics