2022 State of Electric School Buses in Colorado
A new report by the CoPIRG Foundation ranks public funding for transitioning to electric school buses, the number and location of committed electric school buses within the state, and recommendations for lawmakers, school districts, and utilities going forward.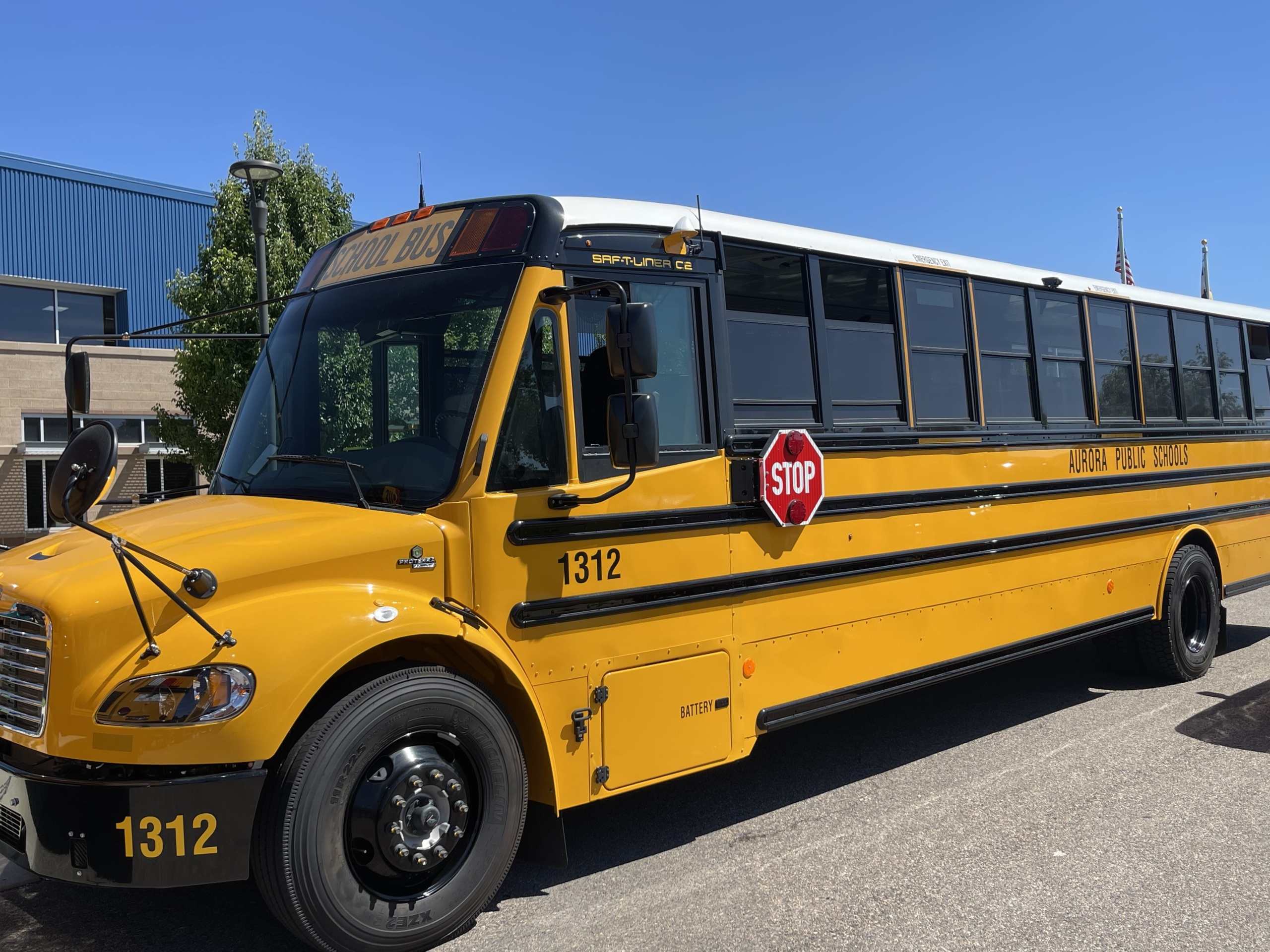 New report: Colorado ranks 2nd nationally in public funding for electric school buses, 11th for total commitments
As kids head back to school, Colorado has 36 electric school buses with funding for more ahead 
DENVER — As yellow school buses rumble down our streets and remind us that school has started again, Colorado has emerged as a national leader in transitioning those buses from dirty, diesel-powered to cleaner, electric. After a momentous bill, SB22-193, was signed this past summer investing $65 million for school districts to purchase new electric school buses, a new report by CoPIRG Foundation shows that Colorado ranks  second nationwide in overall public funding and per capita funding for electric school buses following only California. 
"Electric school buses are healthier for our kids and drivers, cost less for school districts to maintain, and can make a big impact in improving our air quality," said public health advocate Alex Simon. "I applaud Colorado for stepping onto the national stage as an early leader in the transition from dirty, diesel school buses to cleaner, electric alternatives."
By eliminating internal combustion engines and tailpipes, electric school buses do not emit harmful air pollution. Studies show that levels of diesel emissions inside school buses can be up to 4 times higher than outside the bus, translating into a significant increase of risk to the children inside.
Electric school buses also produce much less carbon emissions – even if the electricity used to power it is generated in part from fossil fuels. Based on Colorado's current energy grid mixture an electric vehicle produces about 50% less carbon pollution than a traditional gas powered alternative. 
Given Colorado's school bus fleet of 6,838 total school buses (of which less than 1% are currently electric), that equates to approximately 72,483 tons of ghg emissions annually.
The state also ranks 11th with  36 committed electric school buses (meaning the funding has been awarded or they have a formal agreement to purchase the bus),. As of June 2022, Aurora and Steamboat Springs were leaders within the state with 7 electric school buses each, followed by Boulder with 6 and Aspen with 5.  
"Colorado is making big investments, which will bring big rewards for our littlest riders," said Simon. "With the federal EPA Clean School Bus program combined with the new state funding, Colorado is poised to make significant progress in the transition to a 100% electric fleet over the next five years."
In May of 2022, the EPA launched a Clean School Bus Program, funded by the Bipartisan Infrastructure Law, that provides $5 billion in funding over five years (2022-2026) to replace existing school buses with zero or low-emission models. Four additional rounds of funding will be allocated annually through 2026, and school districts can continue to find the latest information about the award process including links to apply on the EPA Clean School Bus Program website: https://www.epa.gov/cleanschoolbus/school-bus-rebates-clean-school-bus-program.
Topics
Authors
Transportation Advocate, CoPIRG
Alex is an advocate on Colorado-based campaigns to promote a healthier, cleaner and safer world. She previously served as the Director of Strategic Planning for The Public Interest Network. Alex lives in Denver, where she enjoys hiking, skiing and seeing live music.